The White Horse
The White Horse was documented as long ago as 1729, although it probably existed even before this date. However, the building doesn't look this old, so it must have been rebuilt since then.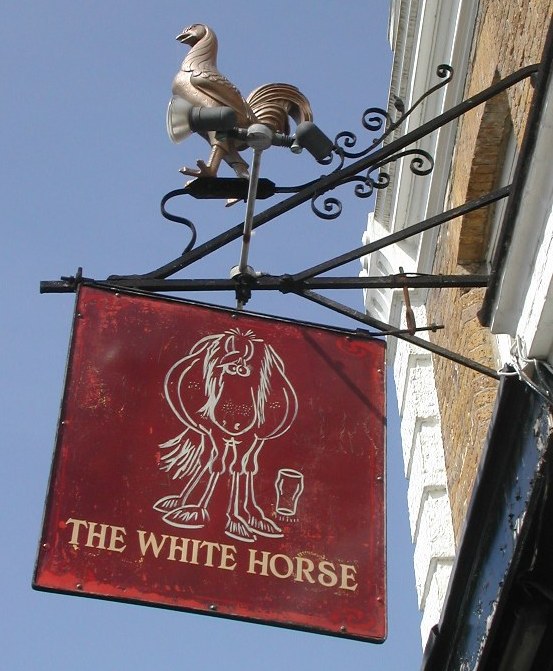 It was one of three pubs (along with the, now demolished, Volunteer Arms and Kent Arms at Sunbury Cross) that received a small annual sum for providing a "natural break" for visitors to Sunbury following the opening of the Shepperton line from London.
This photograph was taken with bunting to celebrate the Sunbury Regatta.